After being cancelled in 2020, the Ballon d'Or is back, with the great and good of the football world again eyeing the biggest individual honour the game has to offer.
Though the prize will not be handed out until December, performances over the coming weeks will go a long way to deciding who will and won't be in contention to succeed 2019 winner Lionel Messi.
With the European season being dominated by surprise title contenders and delayed international tournaments to come this summer, the chances of there being a new winner are high.
So by using their performances so far as well as predictions of what is likely still come in 2021, who holds the most power in the early stages of this year's race?
Goal ranks the runners and riders…
#20

 Neymar (Paris Saint-Germain)

Last time: 19th

In 2021: Four goals, one assist. Won Trophee des Champions.

If you find yourself in Neymar's shoes and playing catch-up in the Ballon d'Or race following an injury lay-off, do not – under any circumstances – make headlines in your first start since early February by getting sent off as your team lose a potential title decider.

The Brazil star's hopes of individual honours likely rest on his Champions League and Copa America performances, but this was not a good start to Neymar's belated campaign.
#19

 N'Golo Kante (Chelsea)

Last time: 18th

In 2021: Two assists

He may be about to sit out the first leg of Chelsea's clash with Porto in the Champions League quarter-finals, but Kante's importance to the Blues was highlighted by their collapse in his absence against West Brom.

Being on the easier side of the Champions League draw ensures that the midfield dynamo stays on this list for now and he has the Euros with France to look forward to

#18

 Leon Goretzka (Bayern Munich)

Last time: NEW ENTRY

In 2021: Five goals, six assists. Won Club World Cup.

Goretzka might not be the sexiest name on the Bayern team sheet, but in 2021 he has come up big when they needed him, scoring the winning goals against both Borussia Dortmund and RB Leipzig this calendar year.

With Robert Lewandowski out for the next four weeks, the goalscoring burden will likely fall even heavier on the Germany international, but he has proven he has the ability and mentality required to be a leader for the Bundesliga champions.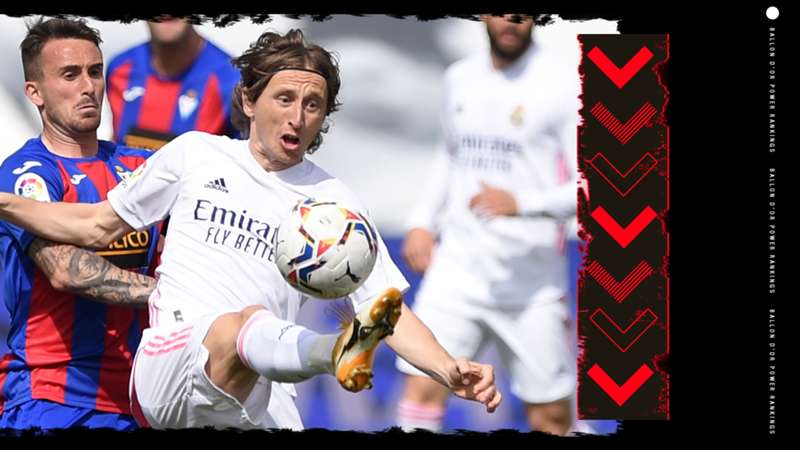 #17

 Luka Modric (Real Madrid)

Last time: 15th

In 2021: One goal, four assists

Now Croatia's most-capped player, Modric heads into this week's Champions League clash against Liverpool in his best form since 2018.

If he can recreate the performances of his Ballon d'Or-winning vintage, who is to say that the Blancos cannot go onto win the European Cup for the 14th time in their history?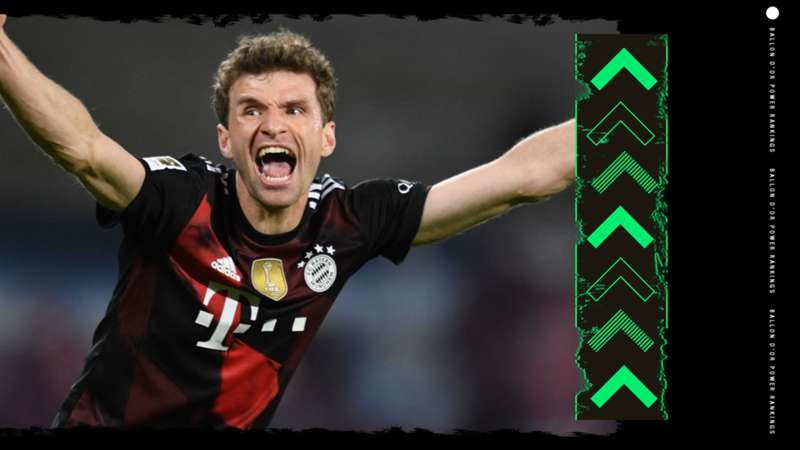 #16

 Thomas Muller (Bayern Munich)

Last time: 17th

In 2021: Four goals, nine assists. Won Club World Cup.

Another assist for Muller this week, who along with Goretzka, Serge Gnabry and Leroy Sane will be looked to to fill the void left by Lewandowski's injury.

It continues to be baffling as to why Germany refuse to pick the playmaker, and while he remains out of the international fold, his chances of truly challenging for the Ballon d'Or remain slim at best.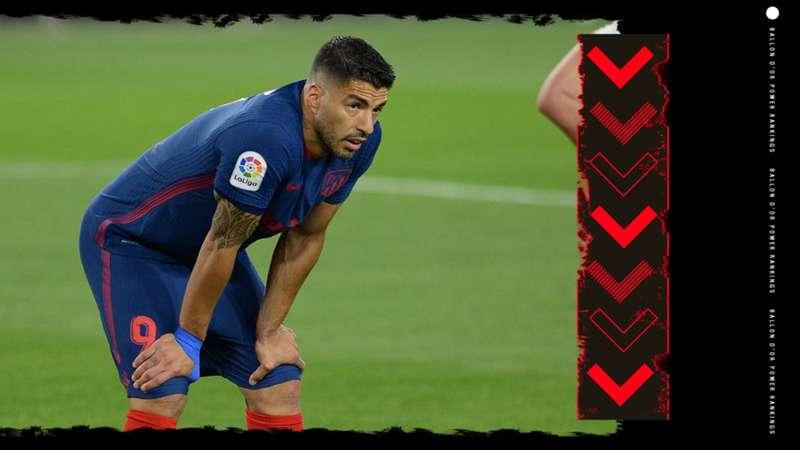 #15

 Luis Suarez (Atletico Madrid)

Last time: 14th

In 2021: 11 goals, one assist.

Given the form they find themselves in, it is now going to take a huge effort from Atletico Madrid to hold on and win La Liga following their defeat to Sevilla on Sunday.

Suarez almost produced a moment of magic to assist Angel Correa for a stoppage-time equaliser, but as it stands his chances of individual glory are disappearing alongside his team's title dreams.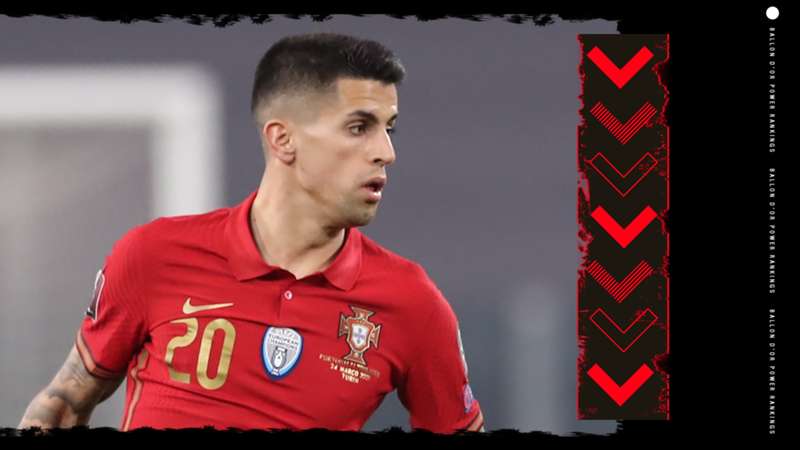 #14

 Joao Cancelo (Manchester City)

Last time: 12th

In 2021: One goal, five assists, 12 clean sheets.

When you are a full-back in the running for the Ballon d'Or, you need to be producing eye-catching displays on a weekly basis.

With that in mind, Cancelo being left on the bench at Leicester on Saturday meant he always going to slide ever so slightly.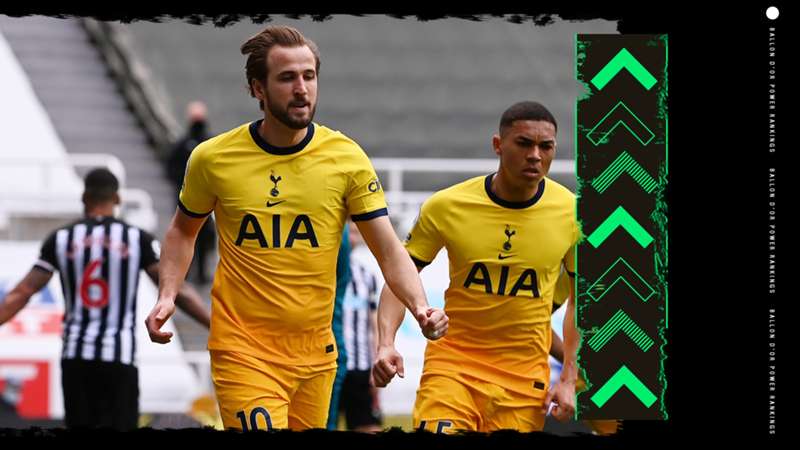 #13

 Harry Kane (Tottenham)

Last time: 20th

In 2021: 15 goals, four assists.

Two weeks ago, Tottenham's elimination from the Europa League hit Kane hard in these rankings.

However, after four goals for club and country since then, it has become clear that the striker should not be held back given how brilliant his form has been in 2021.

Only Lewandowski has more direct goal involvements than Kane in Europe's top five leagues this season, and Kane has a better chance of going deep at Euro 2020 this summer.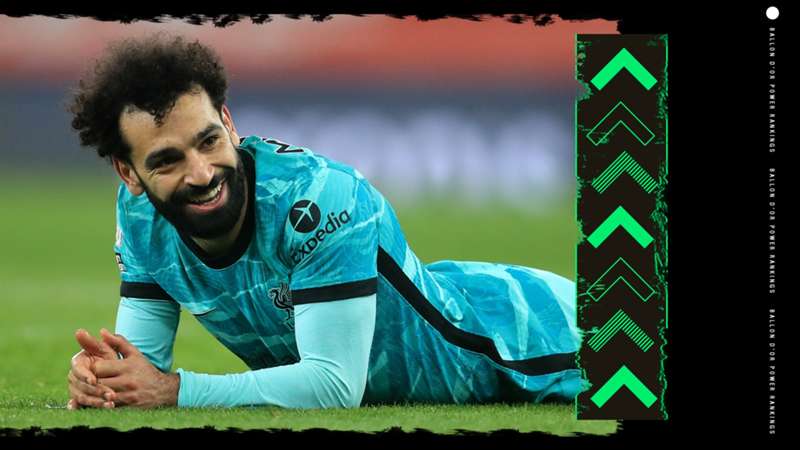 #12

 Mohamed Salah (Liverpool)

Last time: 13th

In 2021: 12 goals.

Salah might not be taking all the headlines at Liverpool right now, but he remains the likeliest figure to fire them to Champions League glory and into the Premier League's top four in the coming weeks.

The Golden Boot remains within reach for the Egypt international, whose excellent season in front of goal has gone under the radar somewhat.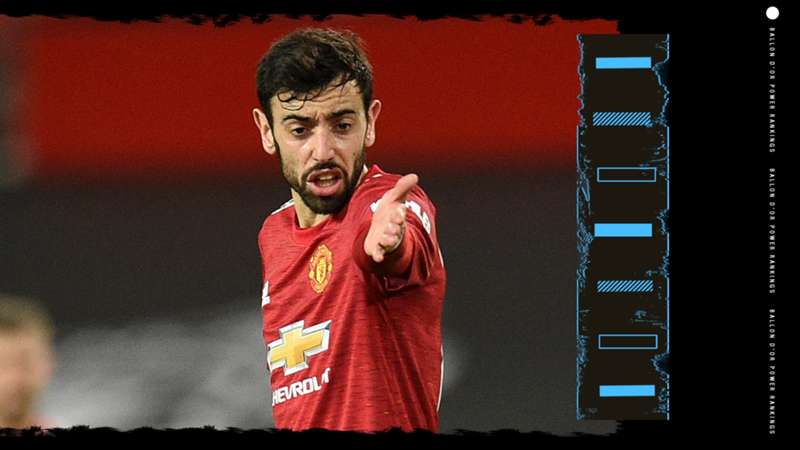 #11

 Bruno Fernandes (Manchester United)

Last time: 11th

In 2021: Nine goals, six assists.

Where would Manchester United be without Bruno Fernandes?

Two more crucial interventions from the Portugal international ensured all three points were secured against Brighton at Old Trafford, and with the Europa League now United's primary focus for the remainder of the season, they will need they playmaker-in-chief to be at the top of his game against Granada on Thursday.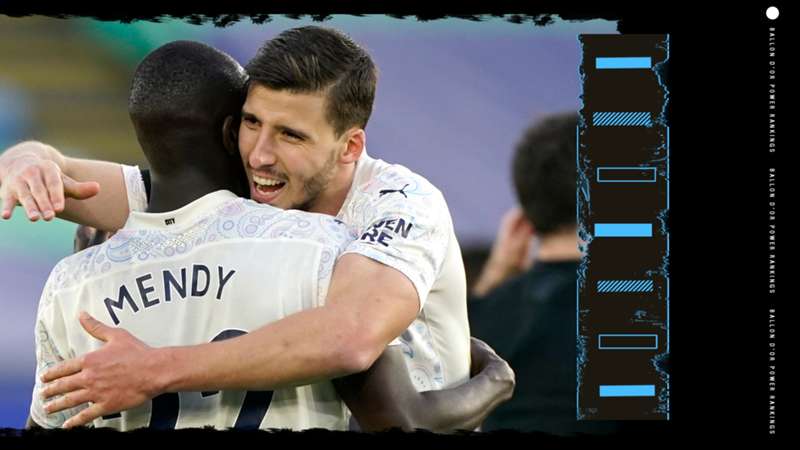 #10

 Ruben Dias (Manchester City)

Last time: 10th

In 2021: One goal, 15 clean sheets.

Most defenders would dream of having 15 clean sheets in a whole season, so for Dias to have that number just over three months into a calendar year is extraordinary.

Of course, he is not solely responsible, but there is no doubt his presence has played a key role in the improvement of others at Manchester City.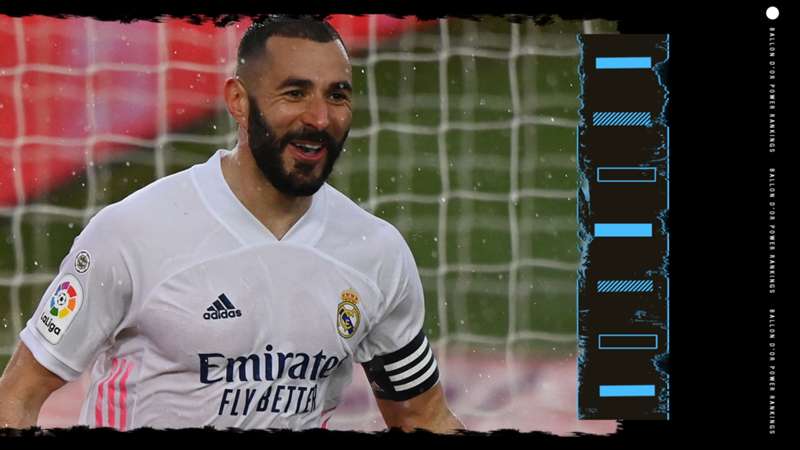 #9

 Karim Benzema (Real Madrid)

Last time: 9th

In 2021: 12 goals, one assist

There are some pretty hot strikers around Europe right now, but Benzema is as close to boiling point as any of them after netting yet another goal in Madrid's win over Eibar on Saturday.

Liverpool lie in wait on Tuesday, with the French striker likely to be key to whether the Blancos advance past the quarter-finals or crash out over the next 10 days.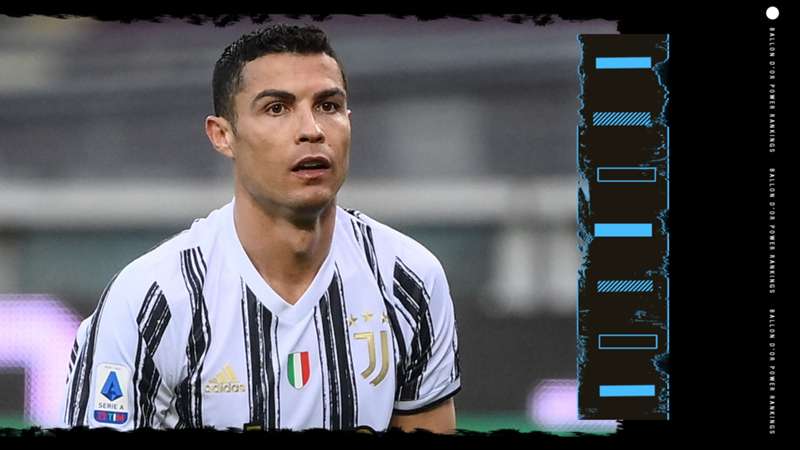 #8

 Cristiano Ronaldo (Juventus)

Last time: 8th

In 2021: 16 goals, three assists. Won Supercoppa Italiana.

Whether it is the lack of goal-line technology or Juventus' lack of anything resembling a spine, being Cristiano Ronaldo must be pretty frustrating right now.

Expect the Portugal star to remain in the lower reaches of the top 10 until Euro 2020 at the earliest as Juve's season begins to peter out.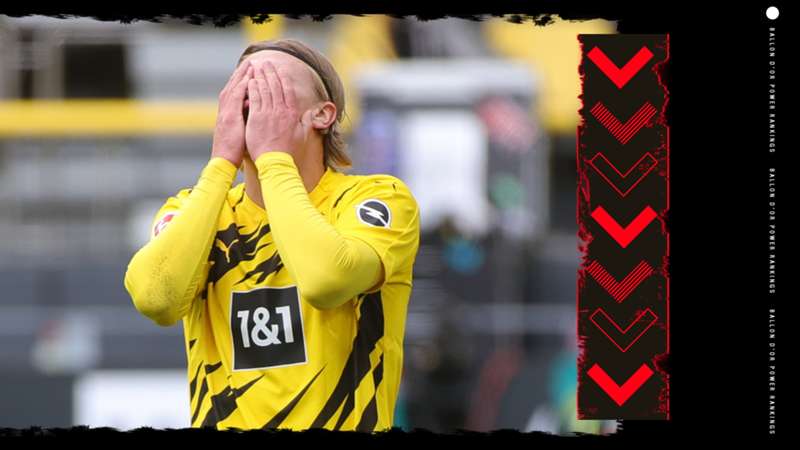 #7

 Erling Haaland (Borussia Dortmund)

Last time: 5th

In 2021: 16 goals, five assists.

Since the last rankings were published, Dortmund have been drawn into the half of the Champions League that contains the three favourites to win the competition, Haaland has played three games for Norway without scoring and then watched his agent and father spend last week flying around Europe trying to negotiate a summer transfer for him.

If that was not enough, Dortmund's defeat to Eintracht Frankfurt on Saturday means a top-four finish in the Bundesliga for BVB now looks a long way off. All eyes now turn to Tuesday's meeting with Manchester City.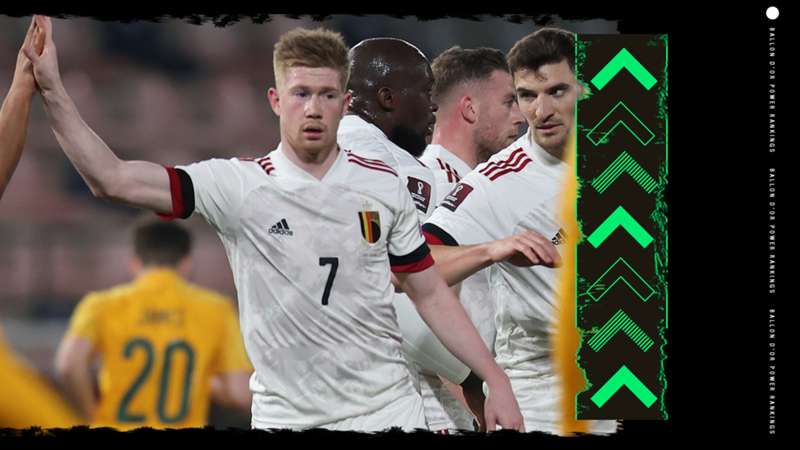 #6

 Kevin De Bruyne (Manchester City)

Last time: 7th

In 2021: Six goals, six assists.

Speaking of City, De Bruyne continues his march up the rankings following a series of dominant displays for club and country.

His stunning strike against Wales and inch-perfect through-ball to help set up Gabriel Jesus' goal against Leicester were particular highlights and, fitness permitting, the Belgium star is suddenly looking like a horse worth backing as the Ballon d'Or race hots up.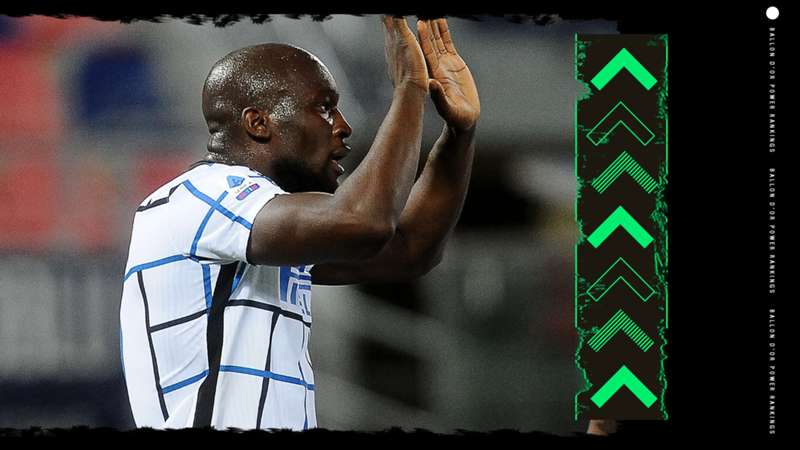 #5

 Romelu Lukaku (Inter)

Last time: 6th

In 2021: 13 goals, four assists.

While AC Milan and Juventus slipped up, Lukaku scored the only goal in Inter's win over Bologna to put the Nerazzzurri within touching distance of the Scudetto.

The striker also looked in good form for Belgium, who certainly put in the most coherent displays of the international break among those expected to challenge for the title at this summer's Euros.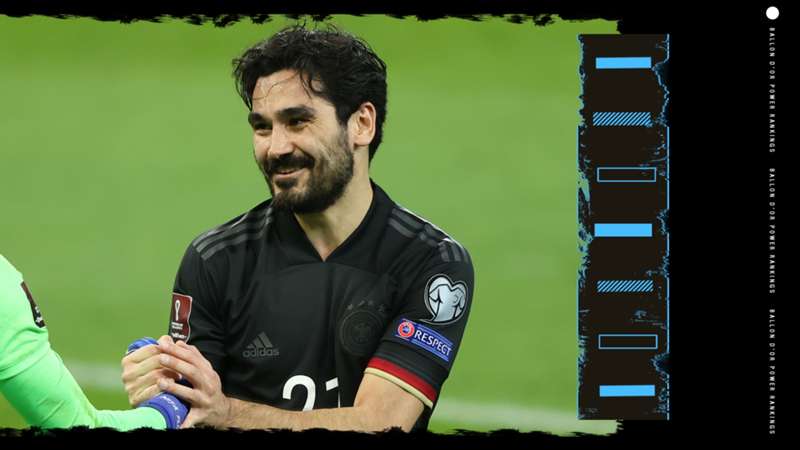 #4

 Ilkay Gundogan (Manchester City)

Last week: 4th

In 2021: 14 goals, four assists.

He may not have played against Leicester on Saturday, but Gundogan still enjoyed a good fortnight, scoring twice for Germany during the international break.

Expect him to be restored to Pep Guardiola's side on Tuesday as City take on his former club, Borussia Dortmund, in the Champions League.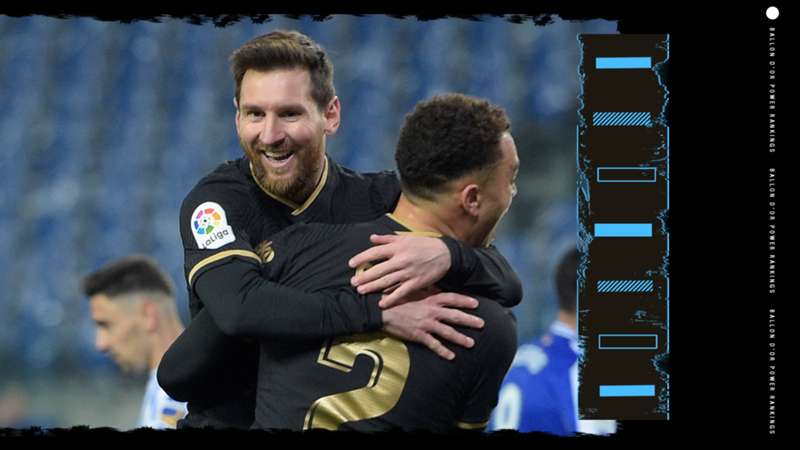 #3

 Lionel Messi (Barcelona)

Last time: 3rd

In 2021: 19 goals, eight assists.

Messi hasn't played since the rankings were last updated, but having seen Atletico Madrid slip up again on Sunday, the Argentine will be smelling blood in the Liga title race.

The six-time winner claiming a seventh prize seemed fanciful at the start of the season, but despite being out of the Champions League, he is well in the hunt now.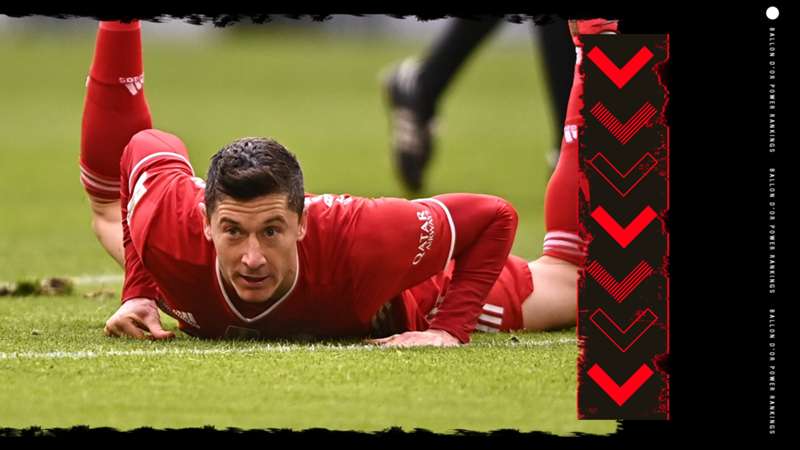 #2

 Robert Lewandowski (Bayern Munich)

Last time: 1st

In 2021: 25 goals, three assists. Won Club World Cup.

It remains to be seen how Bayern cope without their talisman against Paris Saint-Germain, but there is no doubt that their hopes of successfully defending their Champions League crown have been hit considerably by Lewandowski's injury.

If they can make it through without him, there is a chance he returns to the top of these rankings before he even kicks a ball again.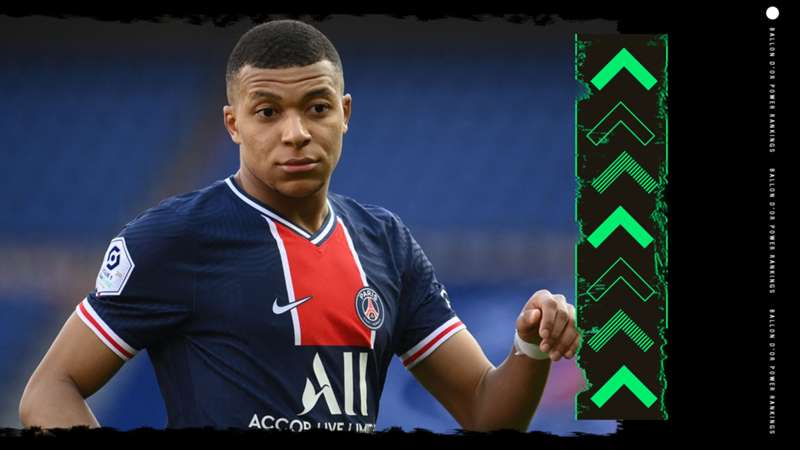 #1
 Kylian Mbappe (Paris Saint-Germain)
Last time: 2nd
In 2021: 16 goals, two assists. Won Trophee des Champions.
On the whole it has been a fortnight to forget for Mbappe, who missed a penalty against Kazakhstan in one of three goalless outings for France before failing to break down Lille's defence in the top-of-the-table Ligue 1 clash on Saturday.
The Champions League, though, is where he has built his legend so far this year, and with that competition returning in midweek, the stage is set for the PSG star to again take the continent by storm.